Gammex - Diagnostic QA Software Solutions
RapidCHECK - Automate your Diagnostic QA
---
RapidCHECK is the new diagnostic QA software platform from Gammex, a Sun Nuclear Company. This tool leverages the proven QA phantoms from Gammex and user-friendly software interface from Sun Nuclear to help you streamline your QA workflow and enhance quality and consistency.
---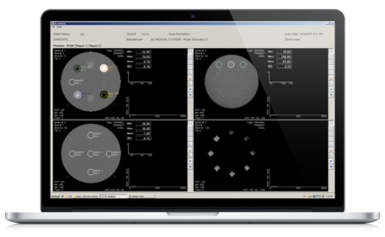 Complete List of Diagnostic QA Software Products
RapidCHECK - QA Software for CT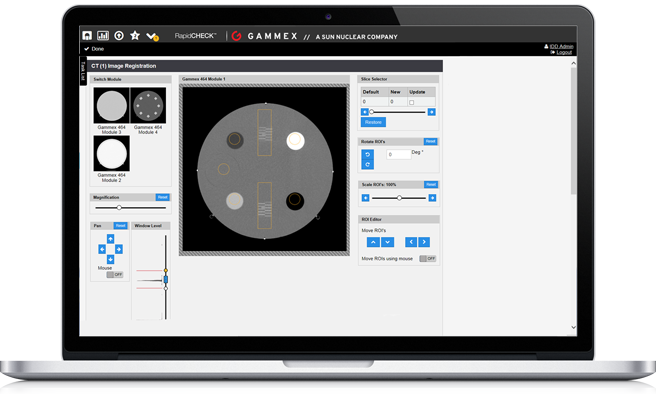 Computed Tomography Module
The first RapidCHECK module integrates with your Gammex CT ACR 464 Phantom. From slice thickness, to resolution, to uniformity--generate a complete report of your CT ACR 464 Phantom in seconds. Remove the subjectivity from your evaluations with RapidCHECK's evidence-based metrics.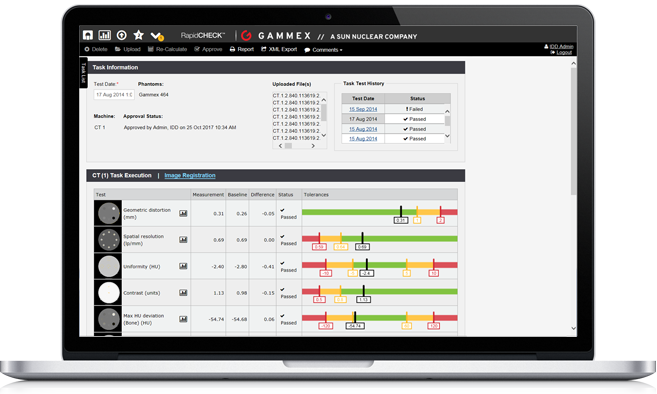 Define a baseline with your initial scan. RapidCHECK will suggest tolerance values based on ACR guidelines and the empirical measurements. From there, each subsequent scan will be evaluated and scored against your defined tolerances, allowing you to approve results and print a report.
---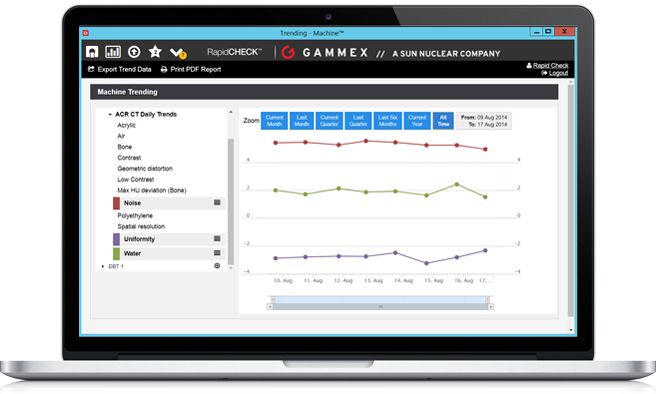 Trending and Historical Data
All images, analysis, trending and data are yours —scans are analyzed and stored locally. In addition, you are able to configure reporting results to suit your needs. If issues are detected, you can easily review prior scans, analyze trends, and investigate anomalous results.