GE Healthcare - Bone & Metabolic Health Solutions
---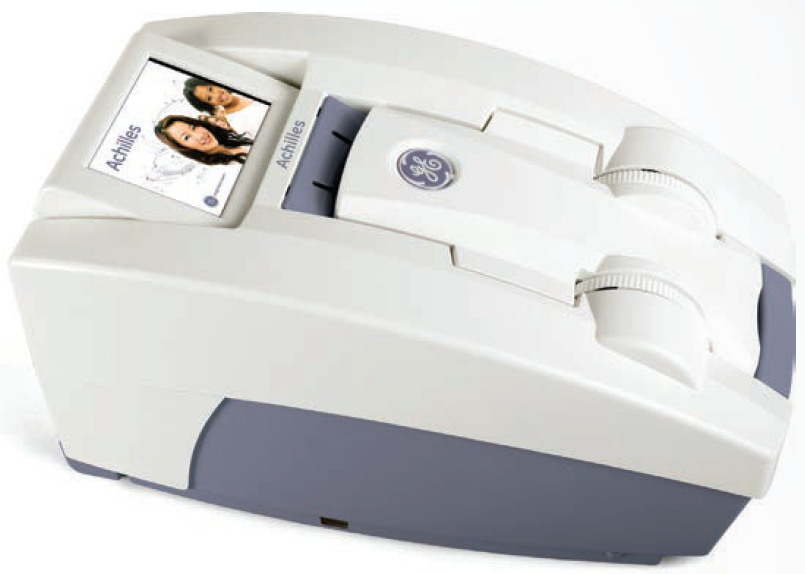 ---
GE Healthcare offers Achilles EXPII – a quick, convenient and affordable product for initial assessment of osteoporosis and fracture risk.

Based on the Quantitative Ultrasound (QUS) technology, Achilles EXPII helps you protect the vitality of your patients by making accurate fracture

risk assessment both comfortable and convenient.

Achilles EXPII can be used as an effective initial Osteoporosis assessment tool before proceeding

for a DXA scan. The exam is quick and comfortable for your patients, and its user-friendly design makes

it easy for your staff to operate, with no formal certification required.
---
Compact design. Portable. Reliable. Radiation free.
What is Quantitative Ultrasound (QUS)?
---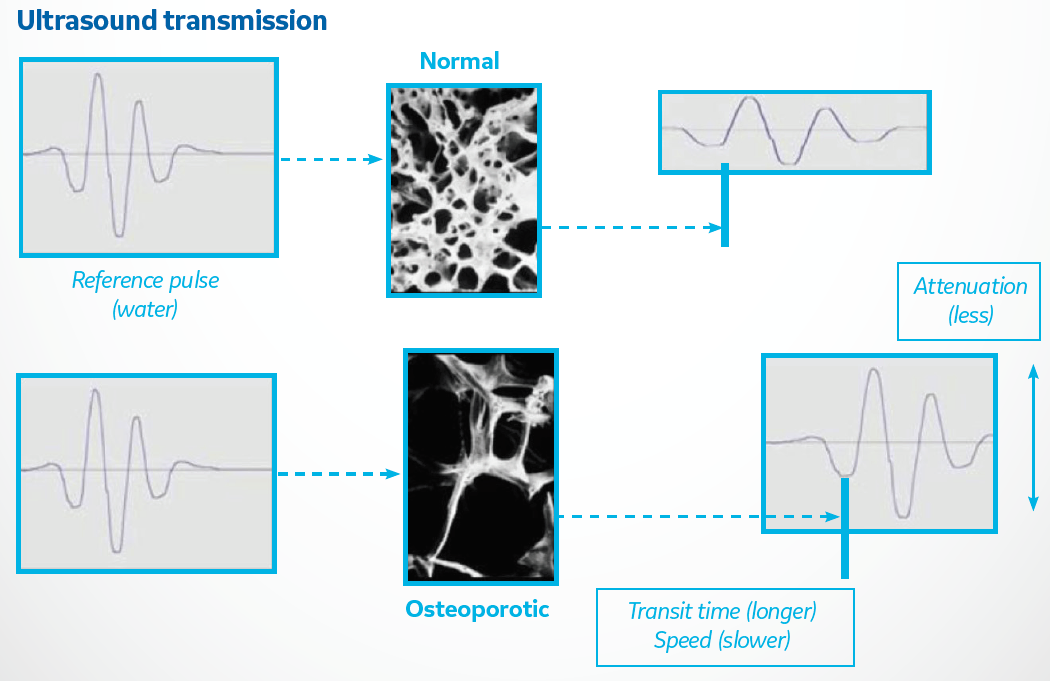 ---
Quantitative Ultrasound (QUS) offers you portable and accurate technology for measuring bone properties at the calcaneus (heel bone) without the use of ionizing radiation. QUS helps you accurately predict fracture risk for post-menopausal women.
QUS technology is based on ultrasound waves that easily pass through fluid and human tissues, and undergo attenuation based on the density of the calcaneus bone. Analysis of this attenuation can be used to generate empirical measurement.
Quantitative ultrasound can be used to measure a variety of parameters that pertain to bone density by measuring values related to the velocity and attenuation of ultrasound waves as they pass through bone.

---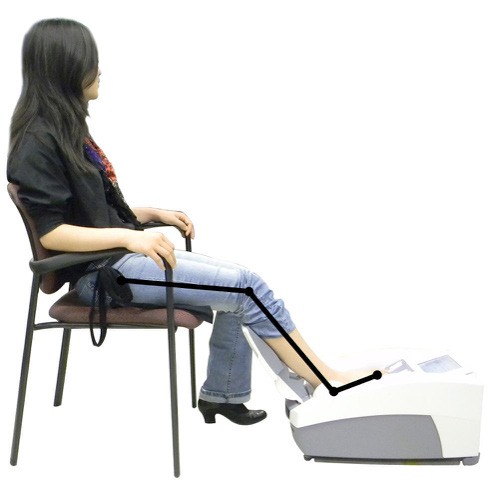 The Achilles EXPII bone ultrasonometers use high frequency sound waves (ultrasound) to evaluate bone status in the heel, the os calcis. Achilles EXPII measurements are performed with the person seated, with one foot placed on the Footplate. The heel is surrounded by warm water encapsulated between inflated membranes. Water is the optimum medium for the transmission of ultrasound. A transducer on one side of the heel converts an electrical signal into a sound wave, which passes through the water and the person's heel. A transducer at a fixed distance on the opposite side of the heel receives the sound wave and converts it to an electrical signal that is analyzed. The Achilles EXPII measure the speed of sound (SOS) and the frequencydependent attenuation of the sound waves (broadband ultrasound attenuation or BUA), and combines them to form a clinical measure called the Stiffness Index.

Portable, light weight, compact design
---